Trusted by 23,000+ Researchers, Faculty & Scientists





Everything is included in your website
Get organized and be visible with the publishing tools that Harvard's most cited faculty trust.

Biography & C.V.
Attract colleagues and employers. Be speaker ready with a summary of accomplishments.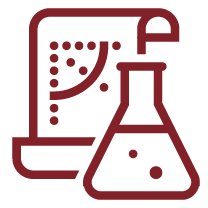 Research Areas
Present your areas of expertise using customizable taxonomies.

Citation Engine & Publication Sharing
Automatically format academic publications and push them to Google Scholar, PubMed, Orcid & RePEc.
News & Events
Quickly post your news and events, including attendee registrations.

Classes & Presentations
Manage your course information and resources for students.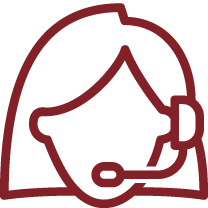 Integrations
Feature your Twitter and Youtube content and build your email list using Mailchimp.  
Creating your site is fast and easy
Use your custom domain or get a free url at www.theopenscholars.com/[your name]
Choose a template that's beautiful and mobile-responsive
Add your career and research content
Set-and-forget your preferred bibliographic format (so you never miss a citation again!) and automatically push your publications to the leading repositories. 
"We have a responsibility to share research & insights with the public"
Hear why Steven Pinker believes in openness and sharing research through his personal academic website. If you've ever wondered:
Is putting all of my work in a website worth it?
Should I share my proprietary research? My hobbies? FAQs?
How can visual persuasion build trust in my research?
One plan. Everything you need.
Unlimited website pages, files, hosting & customer support.
Change your template or cancel your plan at any time.
Interested in websites for your lab, department or research team? Explore our enterprise solution for research institutions looking for branded, scalable websites. Learn more here.
Frequently Asked Questions
Do I need another web host?
No. OpenScholar includes our fully-managed cloud hosting, security and system administration.
Can my site live on my domain?
Yes. Email support@theopenscholar.com and we will help set it up.
Can I use OpenScholar for my faculty website?
Yes. Many faculty link to their OpenScholar site from their university directory page. If you are interested in OpenScholar for your faculty directory and faculty pages, contact team@theopenscholar.com.
Do you offer Enterprise solutions?
Yes. We work with R1 universities and research institutes to launch branded and accessibility compliant website solutions that grow with them. Tell your department chair or colleagues about it with this simple overview. For a demo and pricing, contact team@theopenscholar.com.
What is your customer support?
The support team is available Monday-Friday, 9am-5pm ET and usually responds in under an hour. We also offer a video library and documentation to answer the most frequently asked site-building questions. For technical questions, contact support@theopenscholar.com